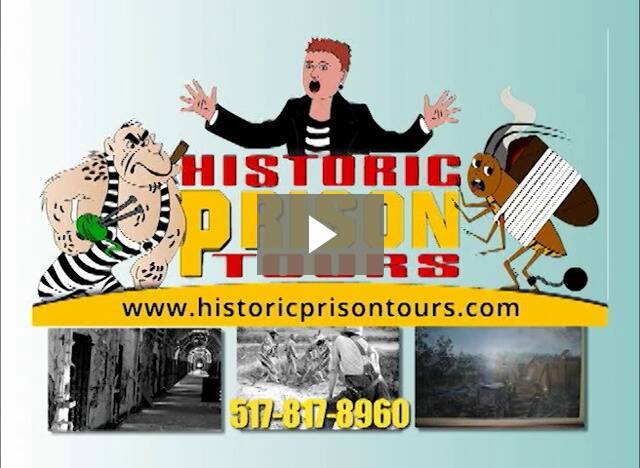 Tours for the Public (The Second Degree Tour) are by appointment from Monday through Saturday. Two or more people are required. 
The tour takes you through Michigan's First State Prison, now Armory Arts Village, and covers the Jackson's Prison history from its beginning in 1839 through the present-day State Prison of Southern Michigan. Visitors also experience the artistic vision that the old prison has become today: Armory Arts Village, listed on MSN in the top ten most unique buildings in the world in which to live. The tour lasts approximately 2-2.5 hours. A live, knowledgeable tour guide is with you at all times to share the intriguing historical stories and to answer your questions. When the tour is done, you may browse in the Old Prison Gift Shop and Art Gallery.
      Listen to "Jackson County Blue"
       by Bill Bynum while you tour our site.